Yeah, you and I saw this coming
It was inevitable, but I literally got back into a corner and decide to post sports games on how wonderful they are. It wasn't my intention, but somehow if I can't post these, then my site will lost its purpose on how wonderful games are. however since it's October, please give me some idea games that you can come up of a game name with so I can save the horror games the best to last on the very Halloween day? Thanks. So, here's my first arch-nemesis.
Madden NFL 15
Genre: American football video game
Developer: EA Tiburon
Publisher: EA Sports
Platform:  PC, Commodore Amiga, Super NES, Genesis, Game Gear, 3DO, Nintendo 64, GameCube, Wii, Wii U, Game Boy, Game Boy Color, Game Boy Advance, Nintendo DS, Microsoft Windows, macOS, DOS, PlayStation, PlayStation 2, PlayStation 3, PlayStation 4, PlayStation Portable, PlayStation Vita, Sega Saturn, Xbox, Xbox 360, Xbox One, iOS, Nintendo 3DS, Android, BlackBerry Playbook
Platform: Commodore 64, Commodore 128, Apple II, MS-DOS
Year of inception: 1988
First release: John Madden Football June 1. 1988
Latest release: Madden NFL 19 August 10, 2018
The game was announced in late April 2014. It was shown in a release video featuring Carolina panthers linebacker and Defensive player of the year Luke kuechly. The game was further detailed at electronic entertainment expo 2014; a particular emphasis was placed on improvements to defensive play.
Creative director rex Dickson noted that many players had difficulties with the pass rush and tackling; the "player lock" camera from NCAA Football 14 was added, along with a cone to determine whether or not a player can make a non-aggressive tackle against a player from their current location.
In an effort to improve the presentation of the game, Brian Murray, who was mentored by NFL films' Steve Sabol and was a consultant on previous editions, was given a new role as "presentation director" for the game.
Works was made on using technology introduced in previous installments, along with a new "global dynamic camera system", to give the game's "broadcasts" a more professional feel with more details; these include the replacement of pre-rendered "post-play" cut scenes with dynamic scenes that feature players interacting, and can, additionally, respond to references of players by commentators with relevant camera shots and on-screen graphics, and the revival of the halftime show.
Jumbotrons in stadiums now display scenes generated by the dynamic cameras and NFL teams also provided the graphics they use for their respective they use fore their respective screens and ribbon displays.
Where: eBay, Amazon, and Gamestop
Cost:$12
Trailer: opening
FIFA 16
Developer: EA Canada
Publisher: EA Sports
Series: FIFA
Engine: Ignite
Platform: Microsoft Windows, PlayStation 3, PlayStation 4, Xbox 360, Xbox One, Android, IOS
Release: September 22, 2015
Genre: Sports
Mode: Single-player, Multiplayer
In order to get female player motions correct, the game's designers used motion capture of American forwards Alex Morgan and Sydney Leroux, American midfielder Megan Rapinoe and Australian defender Steph Catley. FIFA 16 was announced on May 28, 2015. The announcement of the inclusion of woman players was met with positive critical response from IGN.
EA sports' official trailer revealing the woman's football feature was released on May 28 and included live and in-game footage of such players as Morgan, Leroux, Rapinoe, Abby Wambach, Hope Solo, Spain's Veronica Boquete, England's Eniola Aluko and Steph Houghton, Germany's Celia Sasic, Canada's Christine Sinclair and Sweden's Kosovars Allana.
The game was released in September 2015 worldwide for PC, PlayStation 3, PlayStation 4, Xbox 360, Xbox One, Android and IOS. A representative from publisher Electronic Arts confirmed that neither a PlayStation Vita version nor a Nintendo 3DS version of the game is in development, making FIFA 16 the first edition in the series since 2000 to not to be released on Nintendo platforms.
In September 2015, due to a warning by the National Collegiate Athletic Association, 13 women's players that are currently attending or "likely to attend" an NCAA member institution will be removed from FIFA 16. The NCAA argued that the inclusion of these particular players would result in their forfeiture of eligibility to participate in NCAA-sanctioned competition, as NCAA rules strictly restrict monetary compensation to individual student-athletes.
Whilst complying with the request, EA argued that they had licensed their likenesses through national governing bodies under "standard protocol", and that "none of these NCAA student-athletes or potential student-athletes were to be individually compensated by EA sports for their inclusion in the game.
The official soundtract was released on September 10, 2015, and is available for streaming on Spotify. This is the first edition of the game to include the rosters for the newly expanded MLS clubs in the U.S., New York City FC and Orlando City SC, in their respective league and conferences, rather than in the "Rest of the world" classification in IA 15.
In February 2016, British child protection charities lobbied for EA Sports to remove former Sunderland winger and convicted child sex offender Adam Johnson from the game. The company removed him several modes of the game and worked to combat technical issues that were preventing his full removal.
Where: GameStop, eBay, and Amazon
Cost: $10-$35
Trailer: Opening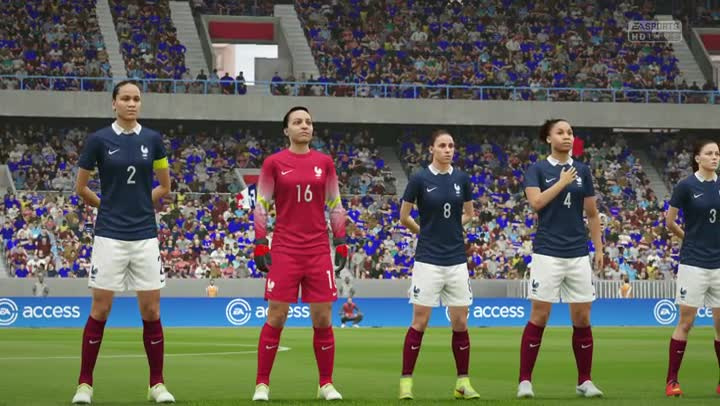 MLB 14 The Show
Developer: SCE San Diego Studio
Publisher: Sony Computer Entertainment
Series: MLB: The Show
Platform: PlayStation 3, PlayStation 4, PlayStation Vita
Release: April 1-2, 2014
Genre: Sports
Mode: Single-player, Online Multiplayer
Matt Baudette of Hardcore Gamer gave the game a 4/5, calling it "excellent", going onto say that "it seems quite apparent most of the work on this year's game went into getting it up and running on the PS4 with shiny new graphic.
Ryan McCaffrey of IGN gave the game on 8. 1/10, saying it was "yet again, stellar baseball simulation that's packed with enough quality game modes to occupy and entertain me for the entire season, but there are few exciting new features, and online is currently a very laggy experience.
Jack DeVries of Game Spot gave the game an 8/10, and commented "The presentation in The Show remains stellar, offering lively, informative commentary that holds more humor than you might expected."
The PlayStation 4 version of the game became the fastest-selling entry in the series to date within the first week of the game's release on the platform.
Where: GameStop, Amazon and eBay
Cost:$5-$8
Trailer: opening
NBA Live 16
Developer: EA Tiburon
Publisher: EA Sports
Series: NBA Live
Platform:PlayStation 4 Xbox One
Release: NA: September 29, 2015 WW: October 1, 2015
Genre: Sports
Mode: Single-player, multiplayer
This game has improved defense and offense play, passing play, shooting play, dribbling play, and more animations for NBA Live 16. The game has also introduced Freestyle Control and Movement with improved visuals. This game mode allows players to play basketball life on the court and off the court with more cloths and a new Game face app or iOS devices with APP Store and Android devices with Google Play.
Live Run, a 5v5 online multiplayer mode, returned for the first time since NBA Live 10, while the game also introduced a new cooperative mode, Summer Circuit. Both modes are set in outdoor and indoor venues across various real-life cities such as Venice Bench, Brooklyn and Seattle. EA Sports describes their new league vs. league tournaments stating, "work as a team and score as many points as possible to earn a win. Each member in the tournament will get to play 3 quarters. Select an opponent to play and score as many points as possible while playing good defense.
Where: GameStop, eBay, and Amazon
Cost: $9-$10-$15
Trailer: opening
EA Sports UFC
Developer: EA Canada Sky Box Labs
Publisher: EA Sports
Engine: Ignite (PS4, XB1)
Platform: PlayStation 4, Xbox One, iOS, Android,
Release: PlayStation 4, Xbox One June 17, 2014 iOS, Android April 21, 2015
Genre: Fighting, sports
Mode: Single-player video game
Conflict originally arose between UFC president Dana White and Electronic Arts, when the UFC approached EA Sports to develop a UFC video game and EA refused. The UFC then turned to developer THQ to develop UFC titles. THQ's UFC 2009 Undisputed shipped approximately 2 million copies. With the success of the series, THQ quickly began working on a sequel, UFC Undisputed 2010, and followed this release with UFC Undisputed 3 in 2012.
With the growing popularity of MMA and THQ's success, Electronic Arts began working on EA Sports MMA, featuring UFC's then promotional rival, Strike force. After the closing of THQ, Electronic Arts announced a "multi-year, multi-product" partnership with the Ultimate Fighting Championship at the Electronic Entertainment Expo 2012.
THQ reported that the publishing rights were purchased by EA Sports for an "undisclosed cash payment". The first gameplay for the game was shown at the Xbox One reveal event in a trailer by EA Sports. The game is one of the first to run Electronic Art's Ignite engine.
As a results of the new project, Electronic Arts put its Fight Night boxing franchise on hold. The company said that the decision was based primarily on its perception that the UFC has greater international prominence, although EA Sports did offer that the boxing series could potentially return. The Fight Night team became the UFC team.
where: GameStop, eBay, and Amazon 
Cost:$8-$15-$25
trailer: opening